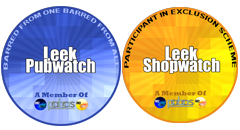 Members meet regularly, receive information and intelligence, participate in initiatives and campaigns, and are all involved in an exclusion scheme which can see individuals banned from premises for periods of up to two years for any incidents or violence, threats of violence, drugs, criminal damage or thefts in or in the vicinity of members premises.
Early intervention work is also carried out in terms of warnings to those who may become involved in minor disorder which could have a knock on effect within the trading environment. Street Pastors work closely with the businesses in Leek and participate in the radio scheme in operation in Leek Town Centre.
Leek Retail Crime Initiative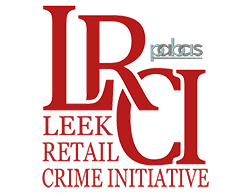 This is a local scheme which is being managed on day to day basis through the PABCIS HUB.  It is a small intelligence led scheme which allows the members to receive information and intelligence as well as images of offenders who are active in the area of operation.   It has developed nicely during the last 5 years in order to achieve its objectives through some funding provided by the Police and Crime Commissioner for Staffordshire. Members meet on a regular basis as well as participating in an exclusion scheme and being able to take advantage of other benefits afforded to it through the PABCIS HUB.  A radio link is in operation within the Retail members of the Leek RCI. This links businesses to each other, and to the Police.
For further information please contact the Business Crime Manager through the contact details on this page. To apply to join please download and complete the application form in Documents above.