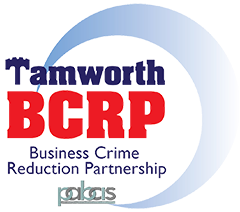 Tamworth BCRP is intelligence led and is responsible for managing various aspects of the Partnership including its exclusion schemes, radio links and crime reduction campaigns on behalf of its members.
Tamworth BCRP is an active member of PABCIS.
For details of the full service delivery please refer to "ABOUT US" as Tamworth is an integral part of the PABCIS HUB working for business in addressing local issues relevant to the local area.